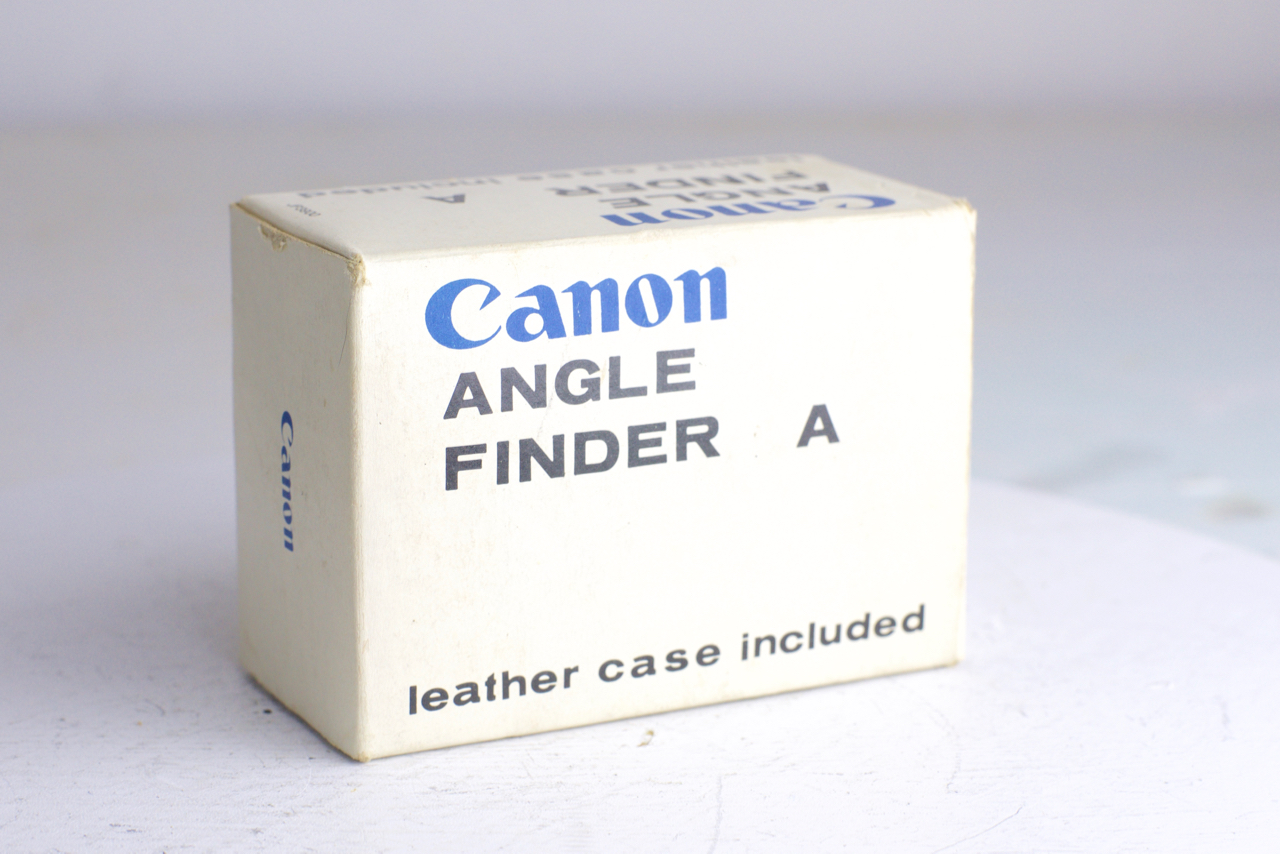 Accessories, Straps, Flashes & Bags
sold out
Canon Angle Finder A in Original Box with Original Case - Excellent Condition Accessory for Canon SLR Cameras
Here we have an excellent Canon Angle Finder A (waist level viewfinder) with original Canon case, instructions, and original Canon packaging. This accessory is in excellent cosmetic condition and is in perfect mechanical condition.
It can be rotated in quarter turns to point up, down, left, or right.
There is no paintloss, damage, scratches, or dings. The glass is in perfect condition with no haze, fungus, or cleaning marks. The coating is in perfect condition with no balsam separation.
This waist level finder is a viewfinder attachment that connects to the eyepiece of Canon SLRs and allows for viewing the scene from above the cameras. It is useful when shooting from low positions, when doing Macro work, or when using the camera in any fixed place like on a tripod for long exposures or for copy work (such as "scanning" slides or documents with a camera).
It will be carefully packaged and shipped immediately.