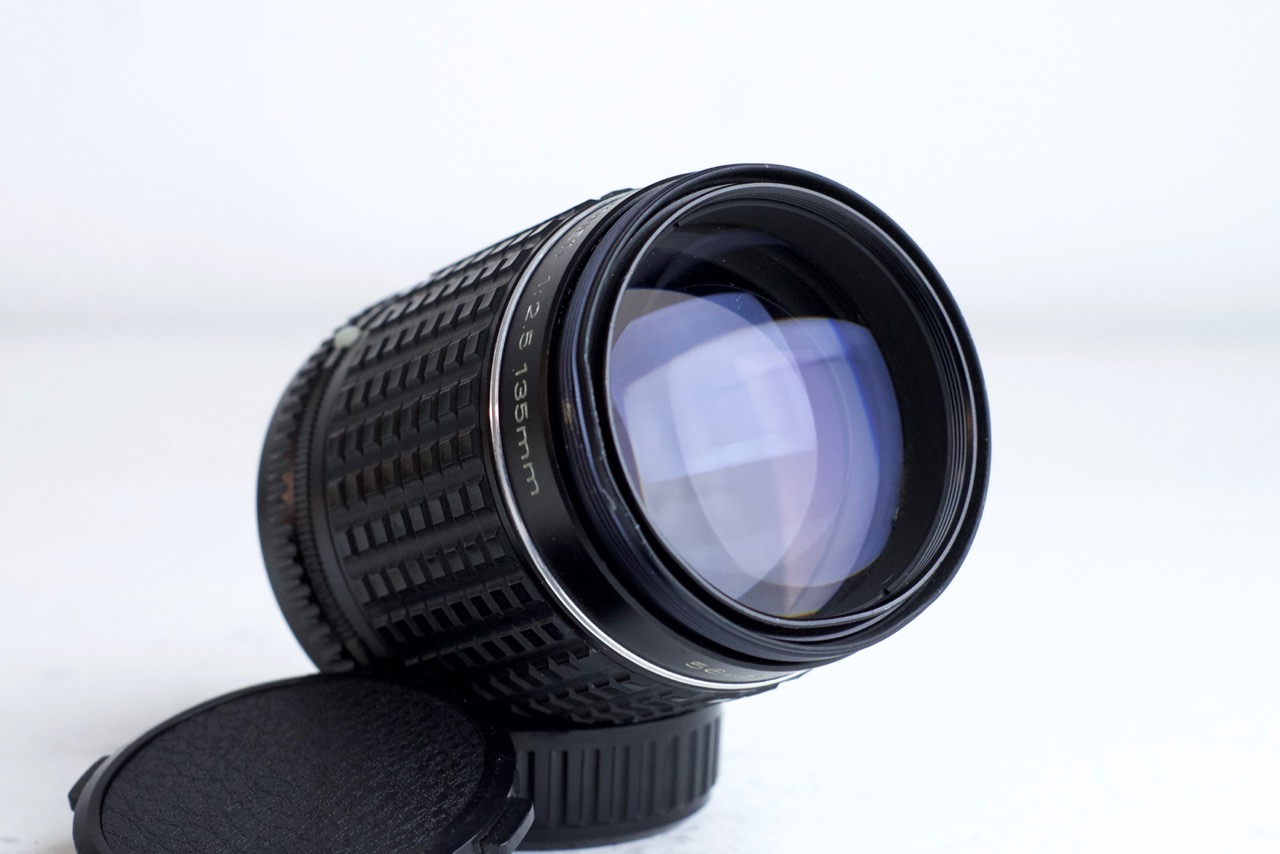 Lenses
sold out
Pentax K-Mount Takumar 135mm F/2.5 Prime Telephoto Lens with both Caps
Here we have a Takumar 135mm F/2.5 fast prime telephoto lens in Pentax K-mount with both front and rear lens caps. It is being sold at a discount due to the front threads being damaged and is therefore unable to take a UV filter.
Other than the front threads, this lens is in excellent condition both cosmetically and mechanically. The body is in great shape, with no damage or worn paint, and the painted engraved numbers are without issue and highly legible.
The glass elements are free of fungus, balsam separation, haze, scratches, and cleaning marks. The aperture blades are free of oil and actuate perfectly. The focus ring spins nicely, and the aperture ring clicks into its detents with precision. The filter threads are perfect.
This telephoto portrait lens offers incredible sharpness when stopped down, and produces amazing bokeh and subject isolation when shot wide open. The fast aperture allows for excellent low-light capability, and the lens is a master at available-light portraiture.
Naturally able to mount to any K mount camera, such as those made by Pentax, Practica, etc., this lens can also be easily adapted to modern digital cameras through the use of inexpensive adapters. If you'd like to know if this lens will work with your camera or you'd like a recommended adapter, contact me and I will happily help.
This lens will be shipped immediately and packaged securely.